WELCOME TO 1ST NATIONAL CONSORTIUM OF VET SCHOOLS
欢迎来到VET学校第一个国家财团
ARE YOU LOOKING FOR STRONG INTERNATIONAL PARTNER OR TWIN SCHOOL?
INTERESTED IN STUDENT STUDY EXCHANGES OR PRACTICAL EXPERIENCE?
你在寻找一个强大的国际合作伙伴还是一个双胞胎学校?
有兴趣学生交流还是实践经验?
Our consortium is experienced in international cooperation and is looking for reliable partners for friendly visits, students and staff exchanges, study courses offering over 15 VET sectors and work placements in Higher Education. We always focus on adding something extra: from enhancing competencies to organizing cultural trips around Central Europe. Feel free to contact us and we can prepare educational and cultural experiences of your dreams!
Company profile:
K.A.B.A. Slovensko is an adult education association (NGO) and pioneering organization in career guidance in Slovakia, with 20 years of experience in related fields, including implementing trans-national projects from developing methodologies to international exchange of students and experts. Since 1997 our dedicated team of certified educational experts trained over 100 counsellors and trainers and have prepared programs for more than 13000 clients and participants on national and international level (students, unemployed, Job Centre employees, 50+, teachers, NGO consultants and private companies) and cooperated internationally in more than 20 projects with more than 25 European partners and is member of European Federation of Centres of Career Guidance and Bilan de Compétences (FECBOP.eu) since 2016.
K.A.B.A. Slovensko is coordinator of 1st National consortium of secondary VET schools in Slovakia, formed in 2013 for active international collaboration and exchanges of students within international educational projects funded by EU together with:
– Technical vocational school (Stredná Priemyselná škola Martin – electrical and mechanical engineering, IT & programming, CAD, CNC, logistics),
– Business Academy (Obchodná akadémia Martin – business and tourism),
– Secondary vocational school of Trade and services (SOŠ obchodu a služieb Martin – hotel academy, food & drinks, bartending, hairdressing, beauticians, print operator, constructions).
We also prepared high quality work placements in local companies four students from our partner schools (Higher Education) from Czech republic and Spain.
公司简介:
K.A.B.A.斯洛伐克科是斯洛伐克的一个成人教育协会(NGO)和职业指导开创性组织,在相关领域有20多年的经验,包括从开发方法到国际交流学生和专家的跨国项目。自1997年以来,我们专业的认证教育专家团队培训了100多名顾问和培训师,并为13000多名客户和国家和国际层面的学员(学生,失业人员,就业中心员工,50多人,教师,非政府组织顾问和私人公司) ),并在二十多个项目中与二十五个欧洲合作伙伴进行了国际合作,并于2016年成为欧洲职业指导中心和Bilan deCompétences(FECBOP.eu)成员。
K.A.B.A.斯洛伐克科是斯洛伐克第二国VET学校的第一国家财团协调员,成立于2013年,由欧盟资助的国际教育项目中积极开展国际合作和交流学生:
– 技术职业学校(StrednáPriemyselnáškolaMartin – 电气和机械工程,IT与编程,CAD,CNC,物流),
– 商学院(ObchodnáakadémiaMartin – 商业和旅游),
– 中等职业学校的贸易和服务(SOŠobchodu aslužieb马丁 – 酒店学院,食品和饮料,调酒,理发,美容师,印刷操作员,建筑)。
我们还为当地公司准备了高质量的工作,从捷克共和国和西班牙的合作伙伴学校(高等教育)获得了四名学生。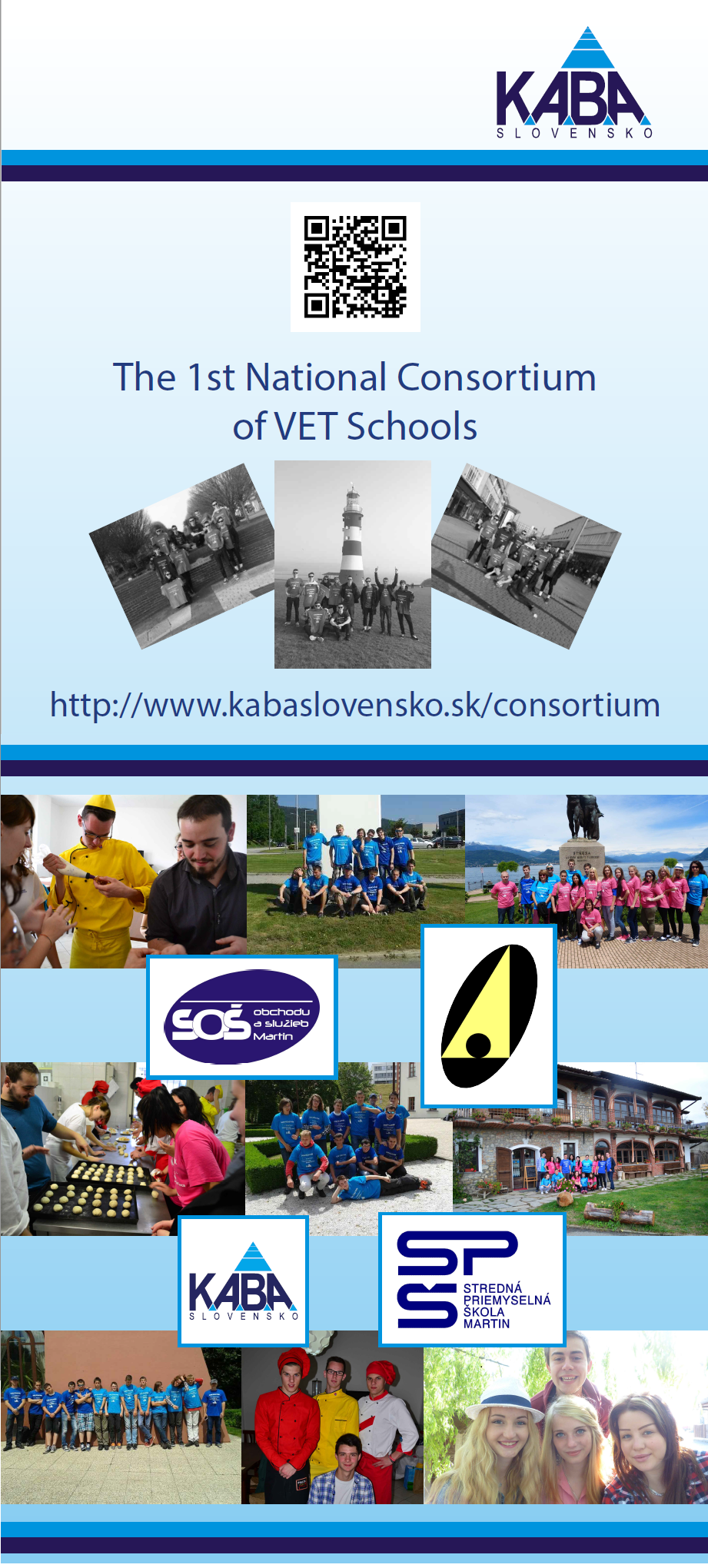 OUR CONTACT DETAILS:
Address 地址:Komenského 19, 03601 Martin, Slovakia, Europe
Email 邮箱:info@kabaslovensko.sk
Tel 电话:+421 918 373593
WeChat / Q Q 微信:Martin_KABA
MARIA KUBISOVA
K.A.B.A.Slovakia is a bridge between schools and labour market. Thanks to international cooperation and partners we have access to most modern methodologies and help students to discover their strengths – thanks to international mobilities we give students opportunity to discover the real life and enhance along vocational competencies they learn school (25%) also their personal, methodical and social competencies (75% ), simply, real life experience in practice. And that is what opens their eyes and makes them more successful and ready when entering employment, or starting their own company.
CONTACT US / 联系我们
Error: Contact form not found.